Passover Seders
@ Chabad of Champs Elysées 
Are you looking for a meaningful Seder that you can follow?
There is a seat for you at Chabad of Champs Elysées' Passover Seders!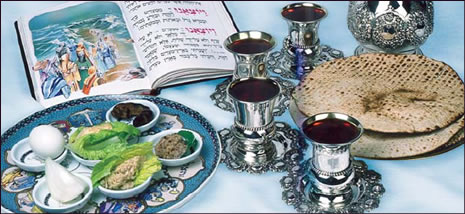 Join us for two warm, interactive Community Passover Seders. Enjoy a full course, sumptuous Seder feast, with all the traditional delicacies - and lots of wine! The story of exodus will come alive through the kabbalistic insights and mystical teachings told with humor and melody. Our Seders are English friendly so everyone can feel welcome.
 Monday, April 14 and Tuesday, April 15 2014 - 8:50PM
Please note that since the places are limited, only paid reservations will be valid. 
To make a reservation online, click here. 
 We look forward to enjoying a delightful, royal and meaningful Seder together with you!
 IMPORTANT NOTICE: For other Passover meals (other than the Seders), please use our Shabbat/Holiday meal reservation form by clicking here.